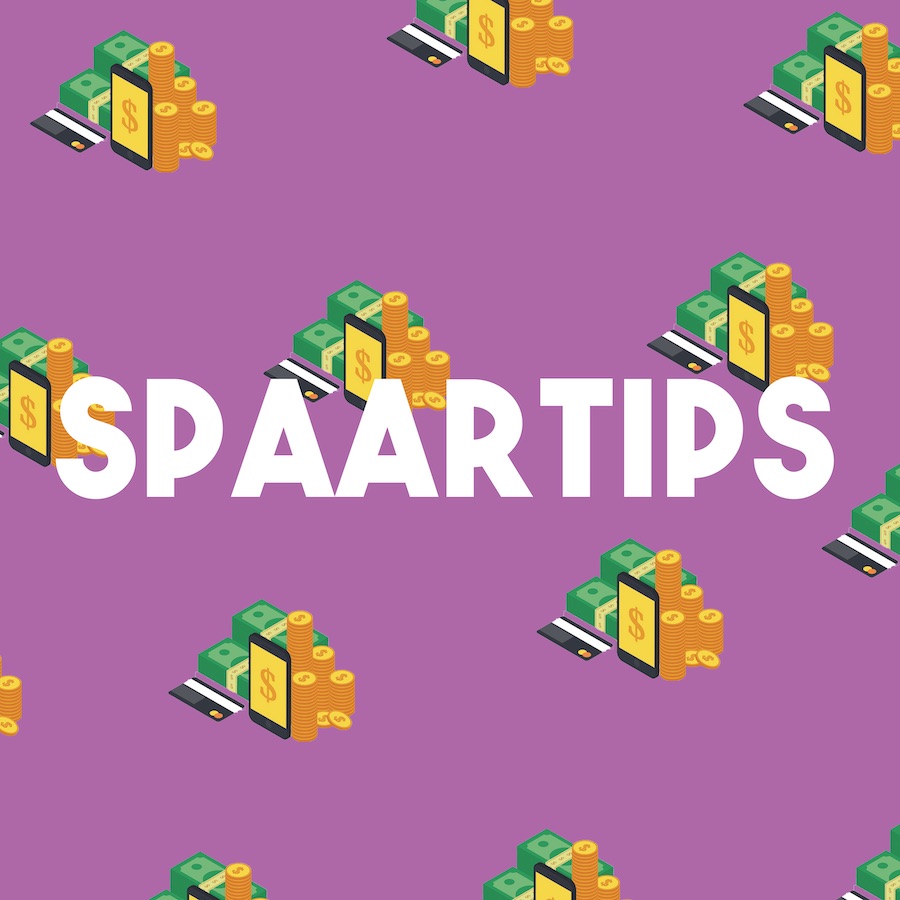 Spaartips, geld besparen in corona tijd
Sparen, van de één een talent, bij de ander onbekend. Voor iedereen is sparen belangrijk. Voor onverwachtse uitgaves, maar ook als je iets duurs graag wil hebben. De hoogte van het bedrag wat je spaart kan bij iedereen verschillend zijn en zal afhangen van je inkomen en je vaste uitgaven. Wij geven jullie enkele tips om te (be)sparen.
Koop niet overal eten en drinken

Als je met vrienden op vriendinnen gaat chillen koop je al snel wat lekkers of wat te drinken bij de supermarkt. Ook tijdens school overigens, even een frikandelbroodje, zakje snoep of lekkere koek. Tel voor de grap jouw (overbodige) aankopen een bij elkaar op. Waarschijnlijk geef je onbewust meer aan overbodig eten/drinken uit dan je denkt.


Geen onnodige dingen aanschaffen

Door corona heerst er meer verveling dan voorheen. Heel verleidelijk om daarom na 8 uren scrollen en swipen eens wat anders te gaan doen: items aanschaffen! Kleding, sieraden en andere overige producten worden aangeschaft. Handige tip: als je wat nieuws aanschaft moet je iets gelijkwaardigs weg doen. Hierdoor ga je langer nadenken of je het wel echt wil kopen. Een andere tip is om jezelf maandelijks een bepaald bedrag te geven voor nieuwe spullen. Als het op is, mag je geen 'spullen' meer aanschaffen.


Abonnementen

Bekijk is een keer welke abonnementen je echt nodig hebt en welke niet. Als je bijvoorbeeld Netflix, Spotify en Disneyplus hebt, ben je al 27 euro per maand kwijt. Ook andere abonnementen zoals tijdschriften kunnen veel geld kosten. Door bepaalde abonnementen op te zeggen die je amper gebruikt, kun je ook veel geld besparen. Een tip: veel magazines kun je ook online lezen en veel films zie je zowel op Videoland als op Netflix. Een andere tip is om je account te delen met een ander. Dus bijvoorbeeld dat de één een videoland account heeft en de ander Netflix dat je samen deelt of een familieaccount neemt.